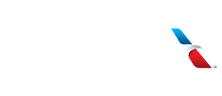 Join Rover, book a trusted pet sitter, and get 2,000 American Airlines AAdvantage® miles with your first booking. You can also earn 1 mile for every $1 you spend on future bookings on Rover.
Sign up for Rover and get 2,000 AAdvantage® miles after your first Rover walk or stay is complete. (Already have a Rover account? Enter your AAdvantage® number here.)
Get one AAdvantage® mile for every dollar spent on future Rover bookings.
Watch the AAdvantage® miles add up! Your miles will be added to your AAdvantage® account within 60 days of your Rover service being completed.

Your pets stay overnight in your sitter's home.

Book with pet sitters and dog walkers you can trust.

Your sitter and your pets stay overnight in your home.
All new sitters pass a basic background check
All sitters provide a detailed profile and personal information
Your dog gets a walk around the neighborhood.
All sitters are approved by our team of sitter specialists

Daytime pet care in your sitter's dog-friendly home.

Your sitter drops by your home to feed and play with your pets.
My sitter sent me updates throughout the day and took care of my dog as if she were her own.
LaShone C. in San Diego, CA
© 2019 Rover.com. All Rights Reserved. Privacy Statement Terms of Service
By providing your AAdvantage® number, you acknowledge and agree that Rover.com will use this information for the sole purpose of executing this promotional offer.
Offer is valid for American Airlines AAdvantage® members who register with their AAdvantage® account number through the promotion portal at rover.com/aadvantage and rover.com/aadvantage2 between January 1, 2019 and December 3, 2021 (the "Promotion Period"). Upon registration, new Rover.com users will earn 2,000 AAdvantage® miles on their first Rover transaction completed during the Promotion Period. Thereafter, they will earn one AAdvantage® mile for every dollar spent on Rover transactions completed. Existing Rover customers may register through the promotion portal to earn one AAdvantage® mile for every dollar spent with Rover for services completed during the Promotion Period. All participants must have or obtain an American Airlines AAdvantage® account before registering for the promotion, and must use their AAdvantage® number at time of registration.
American Airlines reserves the right to change the AAdvantage® program and its terms and conditions at any time without notice, and to end the AAdvantage® program with six months' notice. Any such changes may affect your ability to use the awards or mileage credits that you have accumulated. Unless specified, AAdvantage® miles earned through this promotion/offer do not count toward elite-status qualification or AAdvantage Million MilerSM status. American Airlines is not responsible for products or services offered by other participating companies. For complete details about the AAdvantage® program, visit aa.com/aadvantage. American Airlines, AAdvantage, the Flight Symbol logo, and AAdvantage Million Miler are marks of American Airlines, Inc.